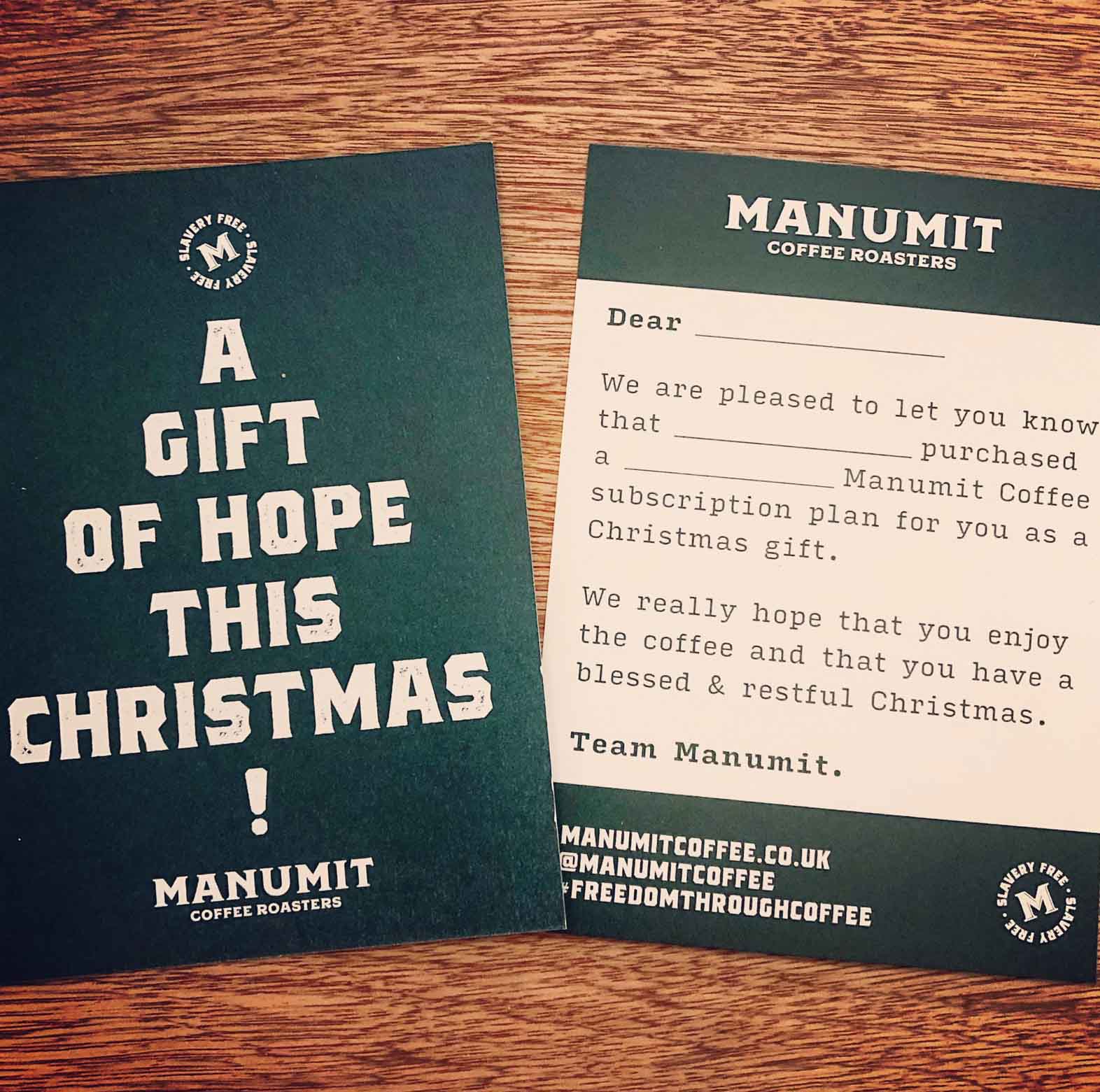 We are blown away by how many are already choosing to buy a Manumit subscription for friends and family this Christmas. Thank you!

However, we are also receiving A LOT of subscription related questions via email, phone call and carrier pigeon, so here are some answers to the more commonly asked questions:

Q. WHAT SUBSCRIPTION OPTIONS ARE AVAILABLE TO BUY?
A. We have 2 different kinds of subscription available. Firstly, a regular rolling weekly / fortnightly / monthly subscription can can purchased. These can be paused or cancelled at anytime. Secondly, you can purchase a 3, 6 or 12 month fixed plan. These are paid for upfront and cancel automatically at the end of the subscription period.

Q. CAN THE SUBSCRIPTION START IN THE NEW YEAR
A. Yes. No problem at all. You can simply add a note on you order at checkout requesting a start in the new year and we'll take care of the rest!

Q. HOW OFTEN DOES THE COFFEE CHANGE?
A. Our Premium, House and Decaf roasts change roughly every 6-8 weeks. However, if variety is what you're after - our Manumix pack contains 3 x 75g sachets of coffee that change on the first day of each month.

Q. CAN I CHANGE MY SUBSCRIPTION ONCE IT HAS STARTED?
A. You can change delivery details and switch the grind type between whole bean and ground at any point on any subscription. However, it is only with the regular subscription that you can change roast type, bag size etc. You have complete control over the subscription and can make changes from your end. However we're always here to assist if needed.

Q. CAN I ADD A GIFT CARD WITH THE COFFEE?
A. Yes. If you would like to include a card (like the one pictured above) simply add a note at checkout to tell us names you'd like us to put on there for you. We'll then pop the card in with the first coffee delivery.

Hope that helps. If you have any further questions, drop us an email to hello@manumitcoffee.co.uk.