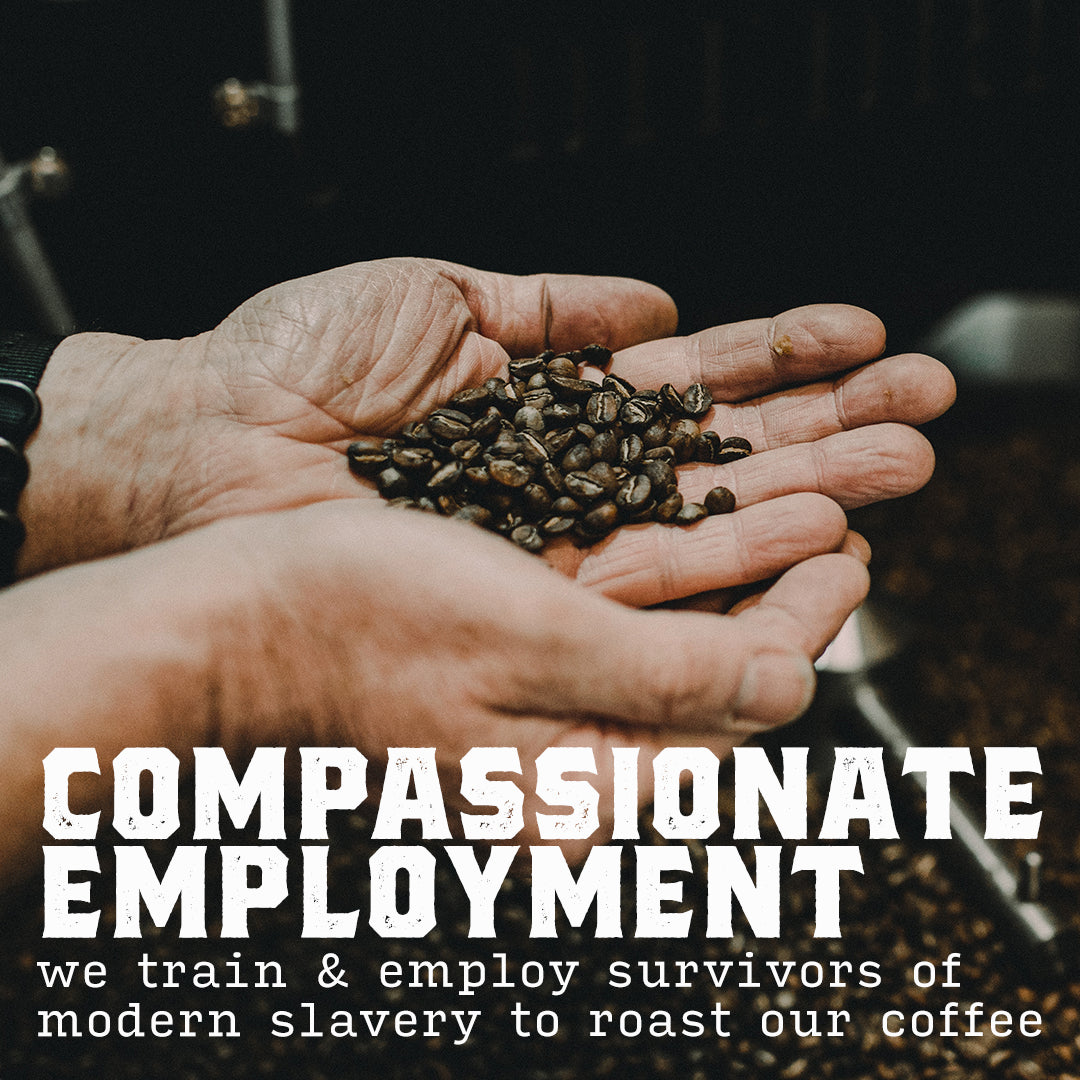 We train and employ survivors of modern slavery to roast our coffee.
This is the core reason why Manumit Coffee Roasters exists. We started this business as a direct response to the knowledge that some of the women that our sister charity was supporting were struggling with the idea of returning to full-time work following the trauma of their experiences as victims of human trafficking. Furthermore we were troubled by statistics around the rate of victims being re-trafficked, owing in large part to the fact that, while they had been rescued from various forms of slavery and exploitation, the issues that had made them vulnerable to being trafficked in the first place had not changed and so they remained vulnerable. We wanted to do something to change that!
So we founded Manumit in 2017 to create a workplace that is 💯 geared to the needs of those we employ. We want our roastery to be safe and secure (which is why we are so hard to find!) in order to provide reassurance for our team.
We want the culture to be one of hope, healing, kindness, encouragement, grace and generosity.
We want our staff to know that they have inherent dignity and value.
We want them to discover that they have agency to make decisions for themselves and to develop the courage to move forwards with confidence and optimism.
We want them to be able to dream dreams again and to know that we will do whatever we can to help them to pursue and achieve those dreams.
We want them to know that we are not here to squeeze productivity out of them purely for the purpose of profit, but rather we are here to walk alongside them for as long as it takes until they are ready to move on to whatever new adventures lie ahead.
Above all we want those who have worked here, whether for a few weeks or a few years, to know that they were loved unconditionally.
When we look back over the last few years it is overwhelming to see how far so many former (and current) employees have come. And while it's important that we sell coffee and make profit (more about that tomorrow) ultimately we exist to see our amazing team of roasters embrace freedom.