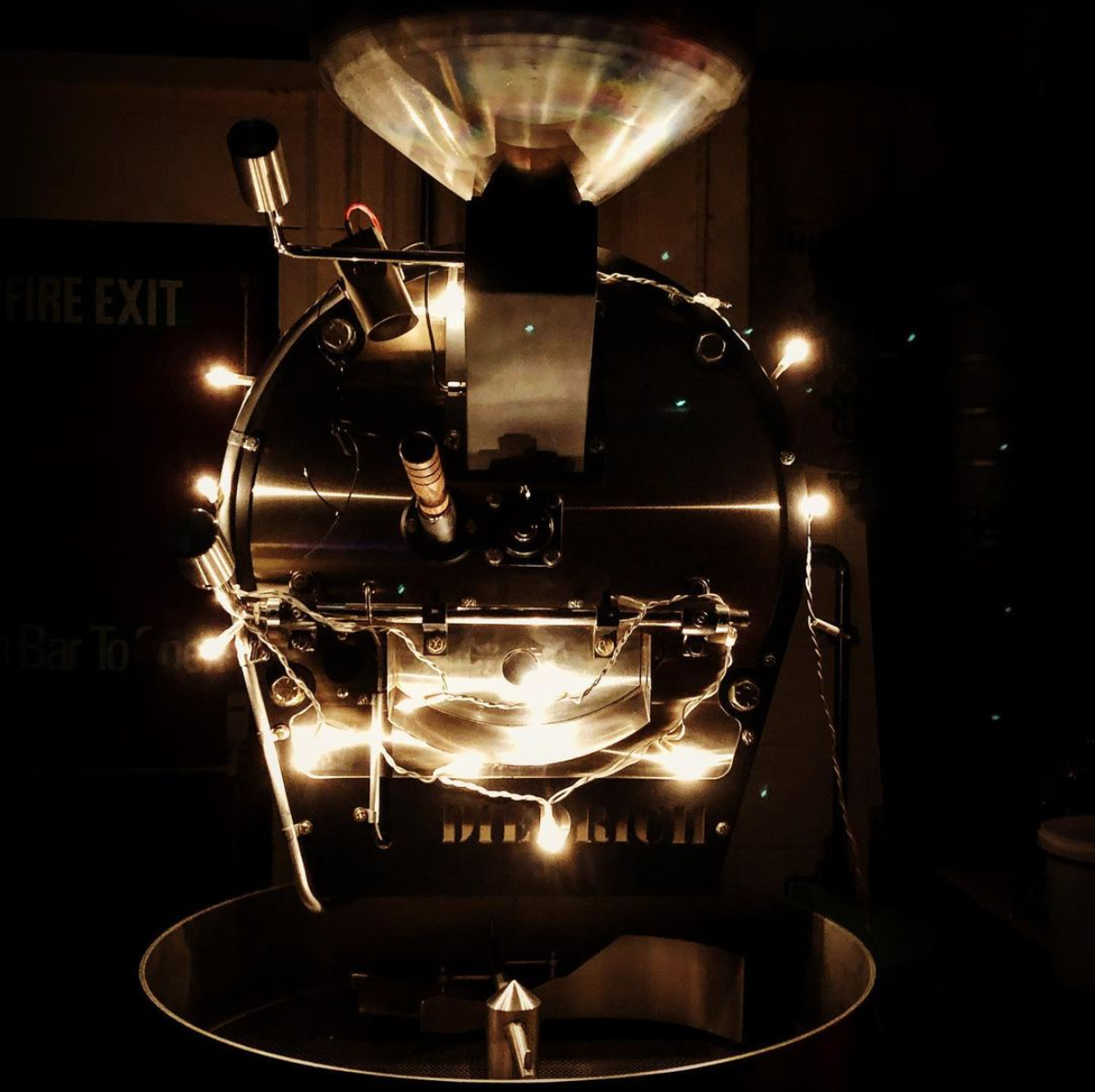 Thus ends the craziest & busiest day of the craziest & busiest year in our short history. We were thrilled to be able to pause after the final sack had been shipped to have a small, socially distanced team Christmas 'party' (essentially we ate pre-packed turkey rolls, wore paper crowns and shared bad jokes!)
As ever our team worked like troopers to ensure that all (hundreds of) orders placed before midday were fulfilled. The team have all blown our minds time and again this year with their commitment and courage.
There were many things flooding through my mind as I (Dai) switched out the lights at the Roastery for the last time this year...
SADNESS as our dear friend, Paulo, who joined us in March is leaving us to head back to his beloved Mozambique. We'll miss him deeply.
TIREDNESS as the reality of what our little business has just faced and come through starts to take its toll on my weary body and frazzled mind.
But above all GRATITUDE. By God's grace we haven't just survived 2020. We have thrived in every sense of the word. Our team has grown in character, confidence and skill and NONE OF US caught coronavirus (WOOHOO!) Our Roastery is cleaner, healthier and better equipped than ever before. We rebranded, launched a new website and introduced new packaging (that is both survivor-designed and letterbox friendly). Furthermore, we brought out a range of new products and have welcomed a gargantuan army of new subscribers and customers to the Manumit family! Consequently we were able to be more generous with the investment of our profits than we had expected at the start of the year.
ALL of the above seemed like an impossible dream when the pandemic first hit. But here we are at the close of 2020 - literally stunned by the goodness of God and the beautiful community of kind-hearted, justice-loving, coffee-guzzlers out there! Yeah - I mean YOU LOT!!
From the bottom of my heart (and on behalf of my co-director, Nick) I just want to say a huge and heartfelt THANK YOU & MERRY CHRISTMAS!
I sincerely hope and pray that you have a blessed and restful Christmas break. See you in 2021.